COMING SOON – A DOCUMENTARY FILM SERIES FROM TWO-TIME ACADEMY AWARD–WINNER SHARMEEN OBAID CHINOY AND GLOBAL FUND FOR WOMEN
Premieres March 4 on Refinery29's ​Official YouTube Channel 
Fundamental is a character-driven documentary film series presented in five short episodes, directed by two-time Academy Award-winner Sharmeen Obaid-Chinoy. Each episode shines a light on grassroots activists and community organizers who are fighting for gender justice and disrupting the status quo to alter the course of history.
At a time of unprecedented political uprisings around the globe, Fundamental introduces audiences to grassroots movements and community leaders who are standing up for our fundamental human rights. The series profiles a distinct set of remarkable grassroots leaders working on issues from ending child marriage in Pakistan to pursuing LGBTQI liberation in Georgia. These incredible leaders are at the front lines of fighting for gender justice, and mobilizing to write new futures for themselves, their societies, and the world.
About Global Fund For Women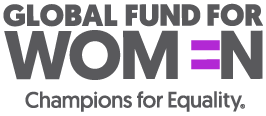 Global Fund for Women envisions a world in which movements for gender justice have transformed power and privilege for a few into equity and equality for all.
As a feminist fund, we offer flexible support to a diverse group of partners—more than 5,000 groups across 175 countries so far—to create meaningful change that will last beyond our lifetimes.
To learn more about our work, visit www.globalfundforwomen.org or follow us on Facebook, Twitter, or Instagram.
THE SERIES IS DIRECTED BY SHARMEEN OBAID CHINOY, TWO-TIME ACADEMY AWARD AND EMMY AWARD WINNING DOCUMENTARY FILMMAKER.
Sharmeen is the only female director to have been awarded two Academy Awards by the age of 37. Since 2001, she has made over two dozen award-winning films in over 16 countries around the world. Her films include "Student Athlete," "Girl in the River," "Song of Lahore," "Saving Face," "Peace Keepers," and "Transgenders: Pakistan's Open Secret."
In 2012, Time Magazine included Sharmeen in their annual list of the 100 most influential people in the world. That same year the Pakistan Government awarded her with highest civil honor "Hilal-e-Imtiaz." In 2013, the Canadian government awarded her a Queen Elizabeth II Diamond Jubilee Medal for her work in the field of documentary films and the World Economic Forum honored her with a Crystal Award at their annual summit in Davos. In 2017 the International Center for Journalists awarded her the Knight International Journalism Award for her work that led to legislative change.
Presented by YouTube Originals and YouTube Social Impact
A Production of
SOC Films and Global Fund for Women
In association with
Fork Films and Secret Sauce Media
Directed by
Sharmeen Obaid-Chinoy
Series Producers
Safyah Usmani
Shahrukh Waheed
Executive Producers
Catherine King
Julie Parker Benello
Abigail Disney
Maria Nunez
Susan Sherrerd
Patty Quillin
Lynda Weinman
Executive Producers for Global Fund for Women
Musimbi Kanyoro
Latanya Mapp Frett
Co-Executive Producer
Kerry Gardner AM
Associate Producers
Elizabeth Colton
Junemarie Justus
Michelle Mercer
Bruce Golden
Special Thanks
Betty Regard
Margot Milliken
National Endowment for the Arts
Levi Strauss Foundation
Sign up to receive updates about the Fundamental film series, opportunities to take action, and ways to support women's human rights