COMING SOON – A DOCUMENTARY FILM SERIES FROM TWO-TIME ACADEMY AWARD–WINNER SHARMEEN OBAID CHINOY AND GLOBAL FUND FOR WOMEN
Fundamental is a character-driven documentary film series presented in five short episodes. Each episode follows compelling women activists who are leading powerful movements for change and gives viewers a window into the many ways rising threats to human rights shape the public and private lives of women around the world.
How are women's movements protecting and advancing women's human rights against the forces attacking them? In Fundamental, we meet courageous women rallying the movements they lead with incredible passion and urgency to protect the rights of women, girls, trans, and gender non-conforming people around the globe. They are leading the charge for equality and creating strategies to resist fundamentalisms and extremism in Pakistan, Brazil, Georgia, Kenya, the USA, and around the world.
Sign up today to get involved! You can be a partner in making sure that women and groups like those featured in Fundamental are strong, safe, powerful, and heard. No Exceptions.
About Global Fund For Women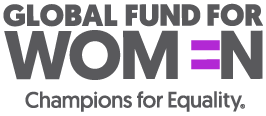 A GLOBAL CHAMPION FOR THE HUMAN RIGHTS OF WOMEN AND GIRLS.
Global Fund for Women is one of the world's leading foundations for gender equality, standing up for the human rights of women and girls. We campaign for freedom from violence, economic justice, and sexual and reproductive health and rights. Our Vision is that every woman and girl is strong, safe, powerful, and heard. No exceptions.
We use our powerful networks to find, fund, and amplify the courageous work of women who are building social movements and challenging the status quo. We fund courageous women-led groups who are demanding rights and justice in their own communities. This rights-based approach gets to the root of gender inequality and is the most effective way to create permanent social change.
Join Us to learn more about the film series and how you can be involved.
THE SERIES IS DIRECTED BY SHARMEEN OBAID CHINOY, TWO-TIME ACADEMY AWARD AND EMMY AWARD WINNING DOCUMENTARY FILMMAKER.
Sharmeen is the only female director to have been awarded two Academy Awards by the age of 37. Since 2001, she has made over two dozen award-winning films in over 16 countries around the world. Her films include "Student Athlete," "Girl in the River," "Song of Lahore," "Saving Face," "Peace Keepers," and "Transgenders: Pakistan's Open Secret."
In 2012, Time Magazine included Sharmeen in their annual list of the 100 most influential people in the world. That same year the Pakistan Government awarded her with highest civil honor "Hilal-e-Imtiaz." In 2013, the Canadian government awarded her a Queen Elizabeth II Diamond Jubilee Medal for her work in the field of documentary films and the World Economic Forum honored her with a Crystal Award at their annual summit in Davos. In 2017 the International Center for Journalists awarded her the Knight International Journalism Award for her work that led to legislative change.
A Production of
SOC Films and Global Fund for Women
In association with
Fork Films and Secret Sauce Media
Directed by
Sharmeen Obaid-Chinoy
Series Producers
Safyah Usmani
Shahrukh Waheed
Executive Producers
Catherine King
Julie Parker Benello
Abigail Disney
Maria Nunez
Susan Sherrerd
Patty Quillin
Lynda Weinman
Executive Producers for Global Fund for Women
Musimbi Kanyoro
Latanya Mapp Frett
Co-Executive Producer
Kerry Gardner AM
Associate Producers
Elizabeth Colton
Junemarie Justus
Michelle Mercer
Bruce Golden
Special Thanks
Betty Regard
Margot Milliken
National Endowment for the Arts
Levi Strauss Foundation
Sign up to receive updates about the Fundamental film series, opportunities to take action, and ways to support women's human rights